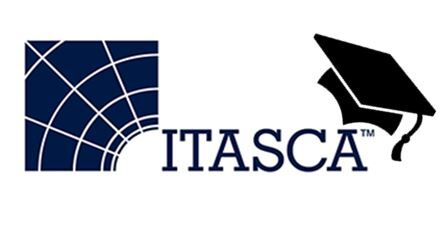 As a company, Itasca is committed to furthering the disciplines of geomechanics, hydrology, geochemistry and geophysics, both in research and in practice. We consider it a natural part of that commitment to identify individuals who share this commitment at early career stages; many of whom become future partners, collaborators, clients or Itasca employees.
The IEP Research Program is intended for someone actively pursuing their PhD who has a desire to utilize Itasca software in their research. The doctoral student must apply for the program and acceptance is limited.
This program provides those accepted a one-year loan of the requested software as well as mentorship and possible scholarship for introductory trainings offered by Itasca Consulting Group in Minneapolis.
Eligibility
Applicants must meet the following criteria to qualify for consideration for involvement in the IEP Research Program:
1. Be enrolled in as a PhD student in an accredited university or college;
2. Have previous experience with numerical modeling; and
3. Applicant must agree to use the loaned Itasca Software solely for education and IEP approved research and not for any commercial or other non-educational purpose.
Itasca reserves the right to discontinue this program at any time.
To learn more about the IEP Research Program, please contact Judy Zetterlund (Training & Education Coordinator).