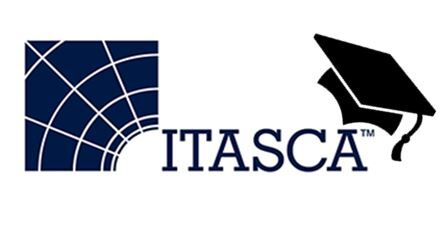 The IEP Teaching Program provides licenses to qualifying professors or universities for use by students - up to 10 additional licenses for each current copy of software owned.
There may be a fee to initiate involvement in the IEP Teaching Program, depending upon the type of license issued.
Additional information:
Itasca offers to provide 10 (ten) additional IEP licenses for each license of the same software owned, with a maximum of 30 IEP licenses issued for each separate software.
The university must agree to the terms and conditions of Itasca's End User License Agreement ("EULA"). The EULA can be found on Itasca's website at http://www.Itascacg.com/end-user- license-agreement-eula.
The professor agrees to acknowledge Itasca and the IEP software used in any publication utilizing results obtained while using the IEP software.
IEP licenses will be active for one year.
Upon request and receipt of an annual report, Itasca will extend the IEP licenses for one additional year twice providing the software is kept current.
If the professor wishes to continue in the program after the third year a new agreement will be drawn.
A sample of the IEP Teaching Agreement is available for your review.
To learn more about the IEP Teaching Program, please contact Judy Zetterlund (Training & Education Coordinator).