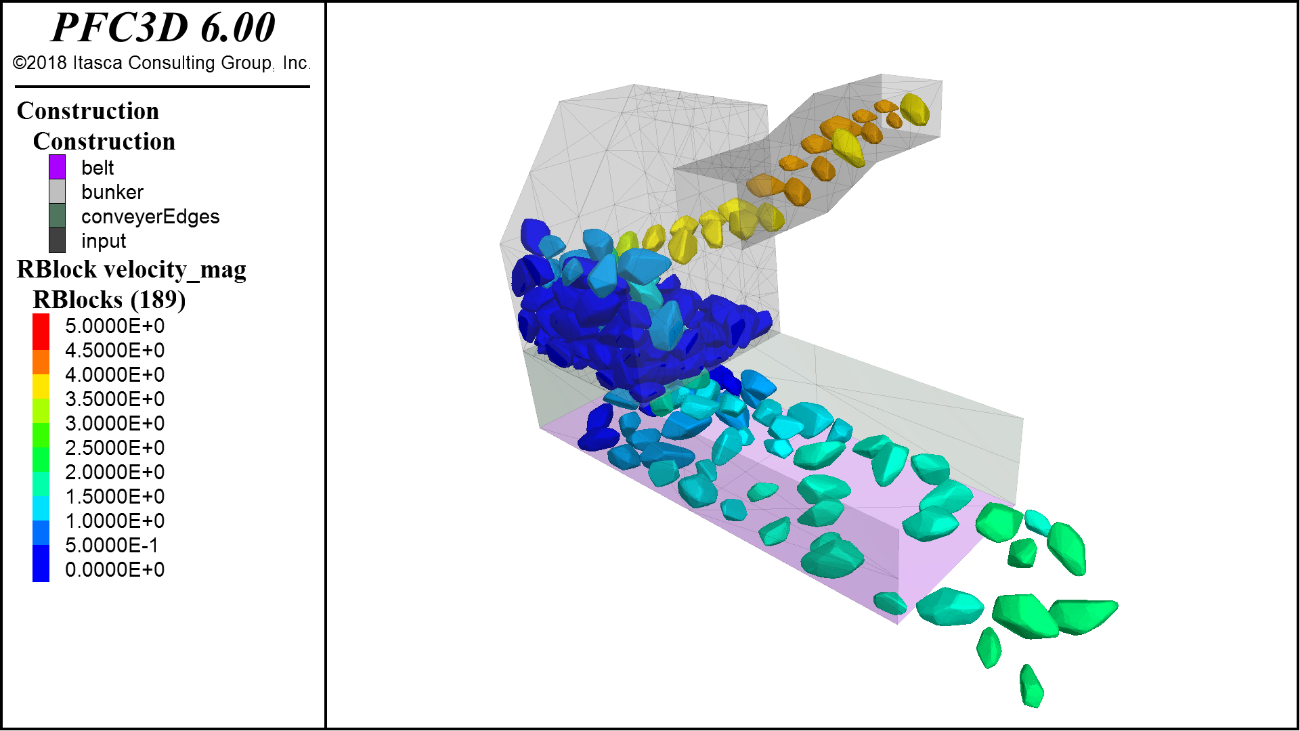 This example demonstrates the use of PFC to model conveyer systems, which are often used in the pharmaceutical, chemical, materials processing, and agricultural engineering industries.
A simple conveyer system with a single conveyer belt is shown in this example. The new "velocity-conveyer" attribute for walls is used to set the belt velocity.
Rigid blocks are used to simulate a granular material with a simple linear contact model.
Keywords
Conveyor
Rigid blocks
Velocity-conveyor