Sep 12, 2022 - Sep 15, 2022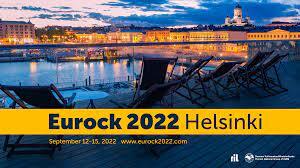 The conference will feature two main tracks: the scientific track and the industrial track. The presentations will be arranged in general and parallel sessions over two days. There will be short courses and workshops on the day preceding the conference and excursions to sites of interest on the day following the conference.
We have the honor to announce that Itasca will be the Gold Partner at the Eurock 2022 Conference.